Book:
Wei Lv «High Temperature Creep Behavior Of Inconel 617 And Haynes 230»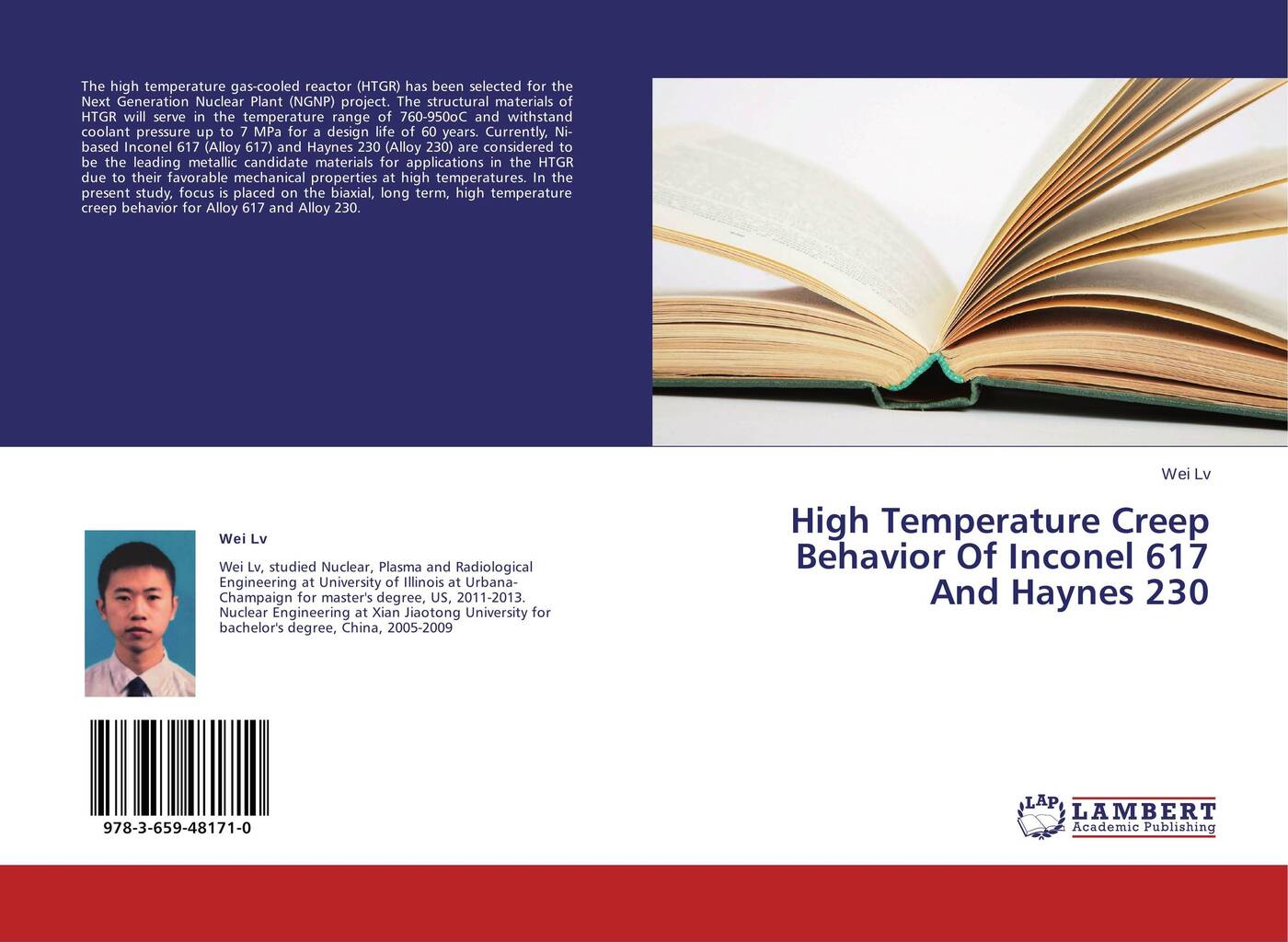 The high temperature gas-cooled reactor (HTGR) has been selected for the Next Generation Nuclear Plant (NGNP) project. The structural materials of HTGR will serve in the temperature range of 760-950oC and withstand coolant pressure up to 7 MPa for a design life of 60 years. Currently, Ni-based Inconel 617 (Alloy 617) and Haynes 230 (Alloy 230) are considered to be the leading metallic candidate materials for applications in the HTGR due to their favorable mechanical properties at high temperatures. In the present study, focus is placed on the biaxial, long term, high temperature creep behavior for Alloy 617 and Alloy 230.
Категории:
Формат: 150x220, 64 стр.
Характеристики
Look at other dictionaries: