Book:
Sohail Khan «Nonlinear Adaptive Flight Control System for Unmanned Aerial Vehicle 9783845444093»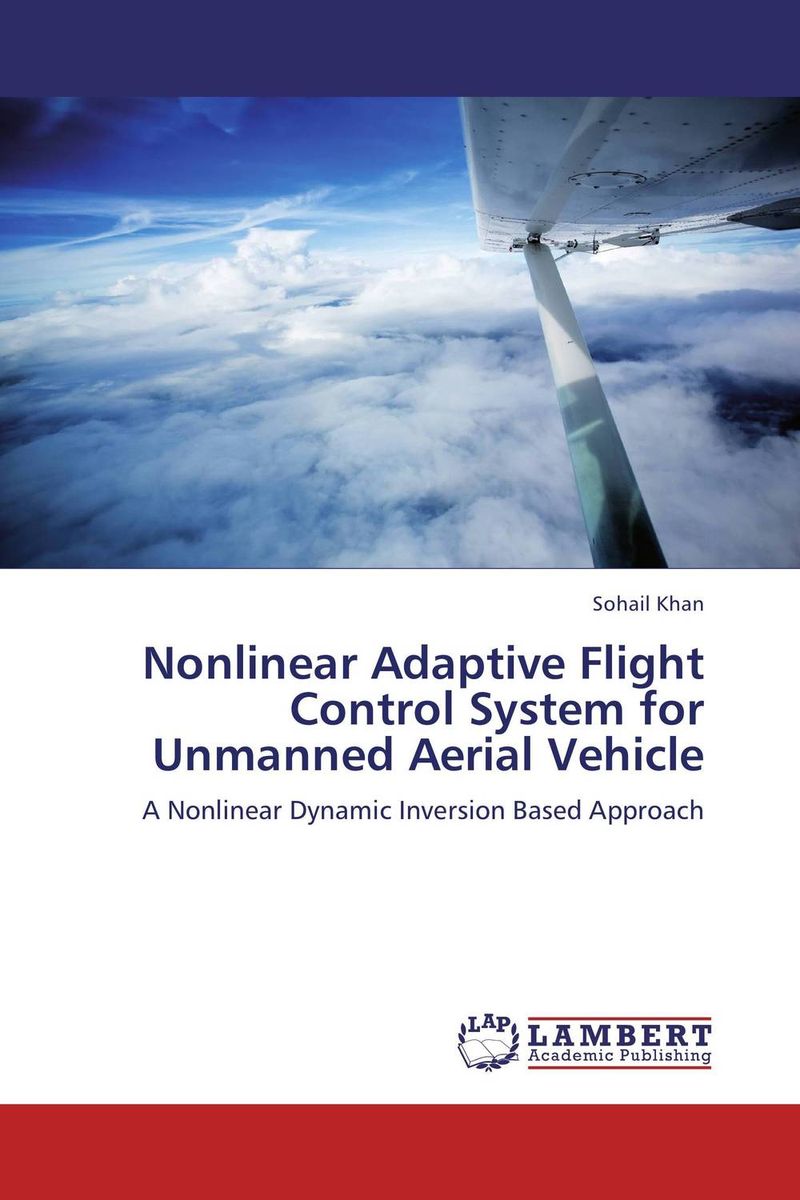 The field of aerial autonomy is an expanding engineering field with applications ranging from sea exploration searches to environmental monitoring tasks. From technological perspective, aircraft is intrinsically a nonlinear system and its aerodynamic characteristics vary widely with altitude, speed and atmospheric conditions. Flight Control System (FCS) is responsible for tracking inputs from navigation and guidance algorithm by controlling actuators on aircraft. In this book a nonlinear FCS system based on the concept of Nonlinear Dynamic Inversion (NDI) is discussed. Longitudinal and lateral modes of aircraft are handled separately for ease of design and analysis. The FCS consists of controllers on each of aircraft axes i.e., an altitude and airspeed controller on x-axis, a roll rate controller on y-axis and a yaw rate controller on z-axis. These controllers are the result of explicit model following, NDI and nonlinear transformations of state variables. A practical methodology is...
Категории:
Универсальный код товара: 9783845444093
Характеристики
Другие книги схожей тематики:
Другие книги по запросу «Nonlinear Adaptive Flight Control System for Unmanned Aerial Vehicle 9783845444093» >>
Sohail Khan
Sohail Khan (Marathi: सोहेल ख़ान, Sohel Khān; * 20. Dezember 1970 in Mumbai, Maharashtra) ist ein indischer Bollywoodschauspieler, Regisseur und Produzent. Er ist der jüngere Bruder von Salman Khan.
Biographie
Sohail Khan wurde in eine Familie mit starken Verbindungen zur Bollywood-Filmindustrie geboren: Sein Vater ist der Drehbuchautor Salim Khan und seine Mutter ist Salma Khan, während seine Stiefmutter Tänzerin und Bollywoodschauspielerin Helen ist. Seine älteren Brüder sind die Schauspieler Arbaaz Khan und Salman Khan. Seine Schwester Alvira Khan ist mit Bollywoodschauspieler Atul Agnihotri verheiratet, während seine jüngere Schwester Arpita Khan Sneha Ullal für seinen Film Lucky: No Time for Love "entdeckte", den er mit seiner Produktionsfirma "Sohail Khan Production" produzierte. Er ist mit Seema Sachdev verheiratet und hat einen Sohn, Irfaan Khan, der am 20. Dezember 2000 geboren wurde.
Im Jahr 2005 ging er nicht nur wegen seines Films Maine Pyaar Kyun Kiya? durch die Medien, sondern auch, weil er angeblich Sikander Kher, Anupam Khers Sohn tätlich angegriffen hatte. Einem Interview zufolge war er "überrascht, darüber zu lesen, genau wie Sikander selbst."
Filmographie
Schauspieler
Produzent
Drehbuch
Regisseur
Weblinks
Источник: Sohail Khan
Look at other dictionaries: