Book:
Louise Beebe Wilder «Lucius Beebe of Wakefield and Sylenda Morris Beebe, his wife, their forebears and descendants 9785883518682»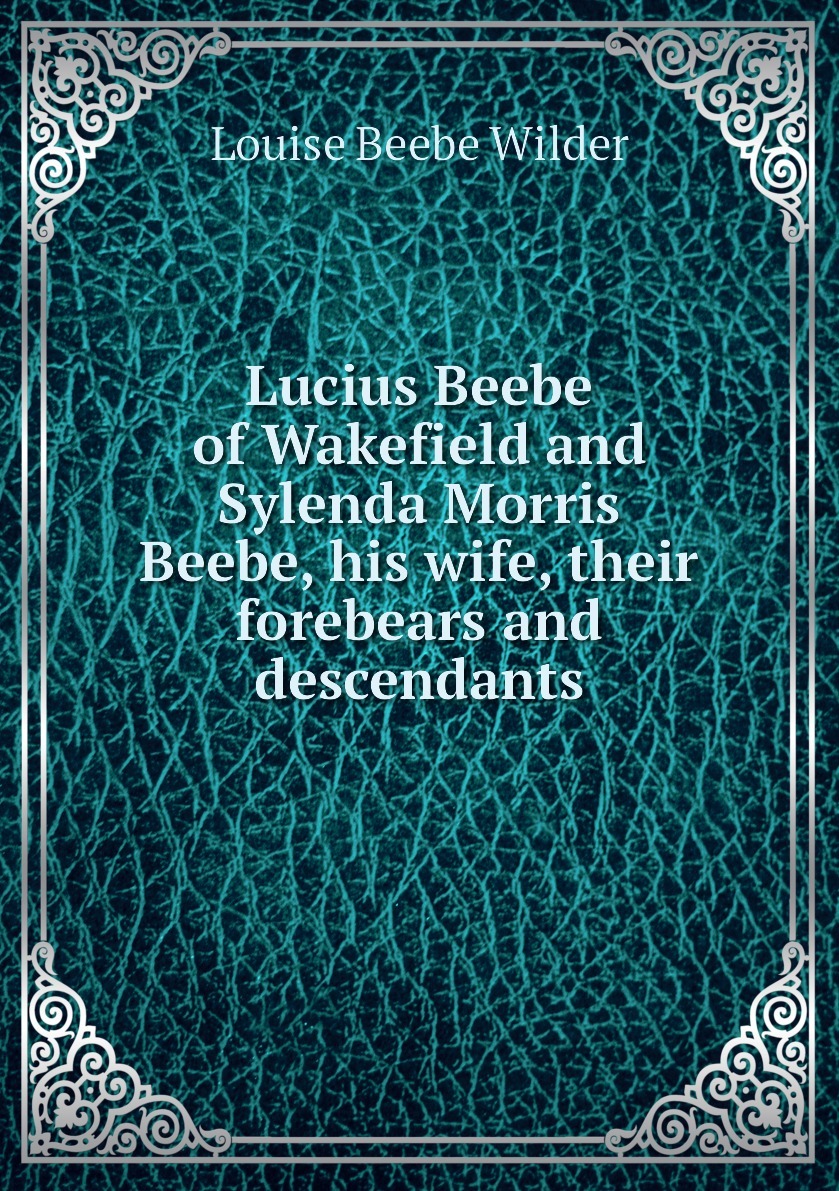 Эта книга — репринт оригинального издания 1930 года, созданный на основе электронной копии высокого разрешения, которую очистили и обработали вручную, сохранив структуру и орфографию оригинального издания. Редкие, забытые и малоизвестные книги, изданные с петровских времен до наших дней, вновь доступны в виде печатных книг.
Категории:
Формат: 148x210, 372 стр.
Универсальный код товара: 9785883518682
Характеристики
| | |
| --- | --- |
| Вес: (г) | 526 |
| Ширина упаковки: (мм) | 148 |
| Высота упаковки: (мм) | 210 |
| Глубина упаковки: (мм) | 19 |
| Мелованная бумага: | false |
| Цветные иллюстрации: | false |
| Тип носителя: | Печать по требованию |
| Эпоха публикации: | Современные издания |
| Название: | Lucius Beebe of Wakefield and Sylenda Morris Beebe, his wife, their forebears and descendants |
| Издатель: | Нобель Пресс |
| Возрастные ограничения: | 12+ |
| Признак 18+: | false |
| Предмет обучения: | История |
| Период публикации: | Литература XIX - нач. XX в. |
| Дата создания: | 29.04.2019 18:47:42 |
| Основной жанр книги: | Научная литература, Учебная литература |
| Происхождение произведения: | Зарубежная литература |
| Направления нехудожественной литературы: | История. Исторические науки |
| Тип книги: | Печать по требованию |
| Тип обложки: | Мягкая обложка |
| Сезонность: | Нет сезона |
| Дата окончания продажи товара: | 01.01.2119 |
| Тип носителя: | Печать по требованию |
| Эпоха публикации: | Современные издания |
| Размеры: | 1.900/14.800/21.000 |
| Вес: | 0.526 |
Look at other dictionaries: