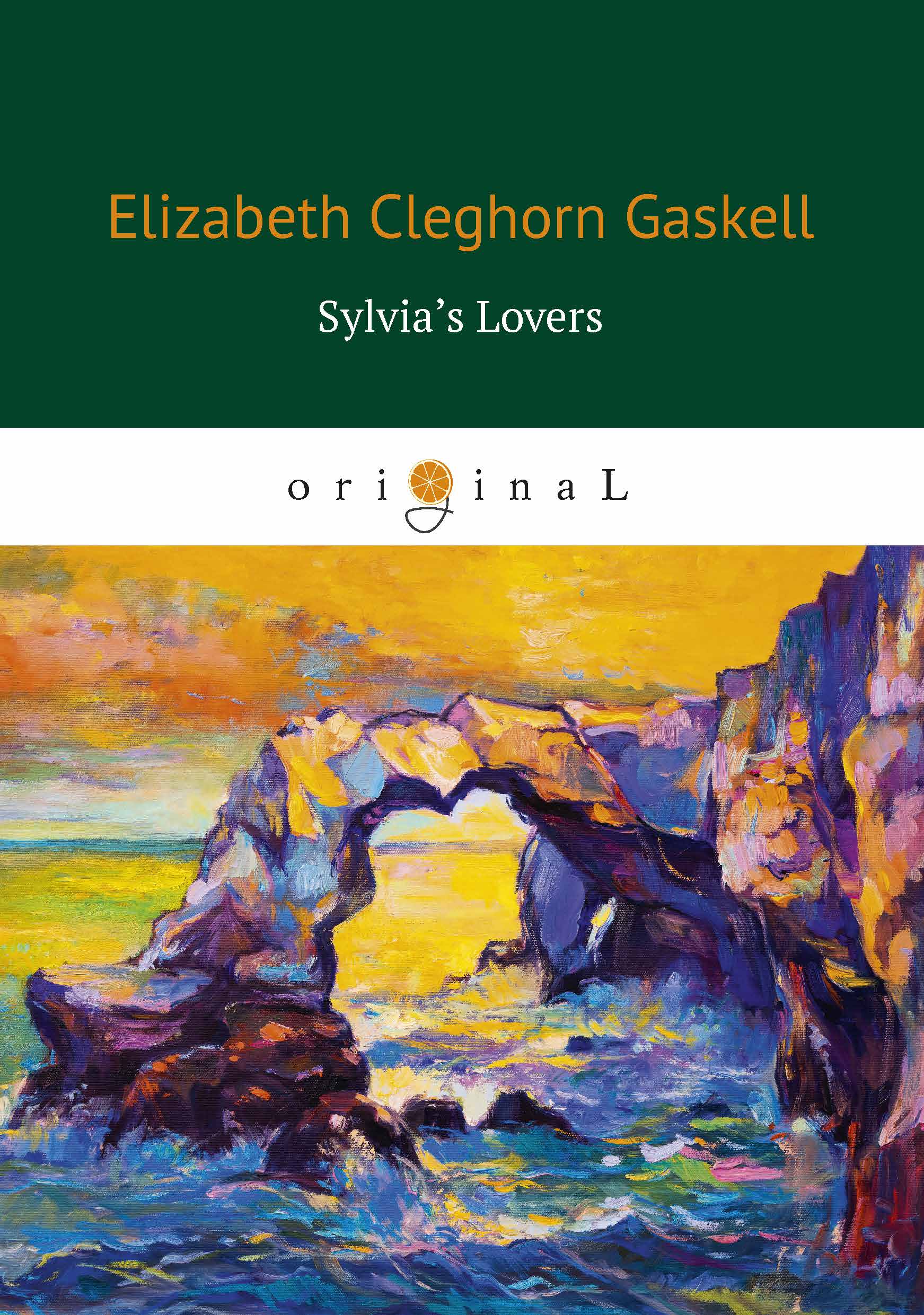 Sylvia's Lovers is set during the French Revolutionary Wars in the remote whaling-port of Monkshaven in Yorkshire where the sea dominates the lives of the inhabitants. The people of Monkshaven hate the French, but they live in greater and more immediate fear of the callous press-gang, who snatch sailors returning from a whaling trip before they have even spoken to their friends or families. The story of a young woman caught between the attractions of two very different men. One of them is a whaling harpooner named Charley Kinraid, whose charm and vivacity have captured the heart of Sylvia Robson. But Sylvia's devoted cousin, Philip Hepburn, hopes to marry her himself.
Издательство: "Т8"
(2018)
Формат: 60x90/16, 570 стр.
Характеристики
| | |
| --- | --- |
| Вес: (г) | 705 |
| Ширина упаковки: (мм) | 150 |
| Высота упаковки: (мм) | 30 |
| Глубина упаковки: (мм) | 210 |
| Серия: | Original |
| Издательство: | Т8 |
| Мелованная бумага: | false |
| Цветные иллюстрации: | false |
| Тип носителя: | Печатная книга |
| Эпоха публикации: | Современные издания |
| Название: | Sylvia's Lovers |
| Тип издания: | Отдельное издание |
| Возрастные ограничения: | 16+ |
| Признак 18+: | false |
| Основной жанр книги: | Изучение иностранных языков |
| Направления книг об изучении иностранных языков: | Английский |
| Тип книги: | Печатная книга |
| Тип обложки: | Мягкая обложка |
| Тип носителя: | Печатная книга |
| Эпоха публикации: | Современные издания |
| Размеры: | 21.000/15.000/3.000 |
| Вес: | 0.705 |
Другие книги схожей тематики:
Elizabeth Cleghorn Gaskell
Elizabeth Cleghorn Gaskell (* 29. September 1810 in Londoner Stadtteil Kensington and Chelsea; † 12. November 1865 in Holybourne, Hampshire), war eine britische Schriftstellerin. Noch heute wird sie im englischen Sprachraum oft einfach "Mrs. Gaskell" genannt.
Leben
Elizabeth Gaskell war eine geborene Stevenson. Ihre Mutter Eliza war eine Nichte des Töpferei-Unternehmers Josiah Wedgwood. Ihr Vater William war Angestellter im Öffentlichen Dienst und unitarischer Geistlicher. Da Gaskells Mutter kurz nach ihrer Geburt verstarb, verbrachte sie einen Großteil ihrer Kindheit bei einer Tante in Knutsford, Cheshire. Der Ort Knutsford wurde ihr später zum Vorbild für das fiktive "Cranford". Elizabeth Gaskell besuchte die Avonbank School in Stratford-upon-Avon und lebte im Anschluss für zwei Jahre bei der Pfarrersfamilie von William Turner, einem entfernter Cousin, in Newcastle upon Tyne. Gaskells Stiefmutter war eine Schwester des schottischen Malers William John Thomson, und Thompson porträtierte Elizabeth Gaskell 1832. Ebenfalls 1832 heiratete sie den unitarischen Geistlichen William Gaskell, der Dozent für englische Geschichte und Literatur am Manchester New College war. In Manchester, wo das Ehepaar lebte, wurde Elizabeth Gaskell Zeugin der Industriellen Revolution und des von ihr verursachten Elends - der Stoff mehrerer ihrer Bücher. Die Gaskells verkehrten in Manchester in liberalen Kreisen und hatten sozialreformerische Ansichten.
Werk
Elizabeth Gaskells erster Roman Mary Barton erschien 1848 anonym. Es handelt sich um einen der ersten englischen Industrieromane, in dem in melodramatischer Form das Leiden des Proletariats vor dem Hintergrund der chartistischen Unruhen dargestellt wird. Durch diesen Roman kam der Kontakt zu Charles Dickens zustande, in dessen Zeitschrift Household Words Elizabeth Gaskell in der Folge veröffentlichte. Größere Bekanntheit erlangte sie durch den Provinzroman Cranford (1853) und durch North and South (1855), einen weiteren Industrieroman, der jedoch weniger melodramtisch ausfiel als ihr Erstling. Ihre späteren Romane sind in Stil und Erzählweise wesentlich schlichter gehalten und erinnern in ihrer künstlerischen Diszipliniertheit an das Werk von Jane Austen.
Elizabeth Gaskell war mit Charlotte Brontë, der sie erstmals 1850 begegnete, gut befreundet. Nach dem Tod von Charlotte Brontë wurde sie deren erste Biografin. Ihr Buch über Charlotte Brontë gilt als eine der wichtigsten englischen Biografien des 19. Jahrhunderts.
Werke
Romane
Mary Barton: A Tale of Manchester, 1848 (dt.: Mary Barton ISBN 0-14-062102-4 )
Cranford, 1853
Ruth, 1853
North and South, 1855
The Grey Woman 1861
Sylvia's Lovers, 1863
Wives and Daughters: An Everyday Story, 1865 (dt.: Frauen und Töchter ISBN 3-7175-8233-X )
Erzählsammlungen
The Moorland Cottage, 1850
The Old Nurse's Story, 1852
Lizzie Leigh, 1855
My Lady Ludlow, 1859
Round the Sofa, 1859
Lois the Witch, 1861
A Dark Night's Work, 1863
Cousin Phillis and Other Tales, 1863
Erzählungen, Manesse Verlag, ISBN 3-7175-1886-0
Weitere Schriften
The Life of Charlotte Bronte, 1857 (dt.: Das Leben der Charlotte Brontë ISBN 3-423-20048-0 )
Weblinks
Personendaten
NAME
Gaskell, Elizabeth
ALTERNATIVNAMEN
Gaskell, Elizabeth Cleghorn
KURZBESCHREIBUNG
britische Schriftstellerin
GEBURTSDATUM
29. September 1810
GEBURTSORT
Londoner Stadtteil Kensington and Chelsea
STERBEDATUM
12. November 1865
STERBEORT
Holybourne, Hampshire
Источник: Elizabeth Cleghorn Gaskell
Look at other dictionaries:
ГАСКЕЛЛ Элизабет — ГАСКЕЛЛ, ЭЛИЗАБЕТ КЛЕГХОРН (Gaskell, Elizabeth Cleghorn) ЭЛИЗАБЕТ ГАСКЕЛЛ (портрет работы Дж. Ричмонда, 1851). (1810 1865), английская писательница и биограф; известность завоевала описанием нравов в провинциальных городках. Родилась 29 сентября… … Энциклопедия Кольера

Гаскелл, Элизабет — В Википедии есть статьи о других людях с такой фамилией, см. Гаскелл. Элизабет Гаскелл Elizabeth Gaskell … Википедия

1863 год в литературе — Годы в литературе XIX века. 1863 год в литературе. 1796 • 1797 • 1798 • 1799 • 1800 ← XVIII век 1801 • 1802 • 1803 • 1804 • 1805 • 1806 • 1807 • 1808 • 1809 • 1810 1811 • 1812 • 1813 • 1814 • 1815 • 1816 • 1817 … Википедия