Book:
Christopher M. Lawrence «Blood and Oranges. Immigrant Labor and European Markets in Rural Greece 9780857451439»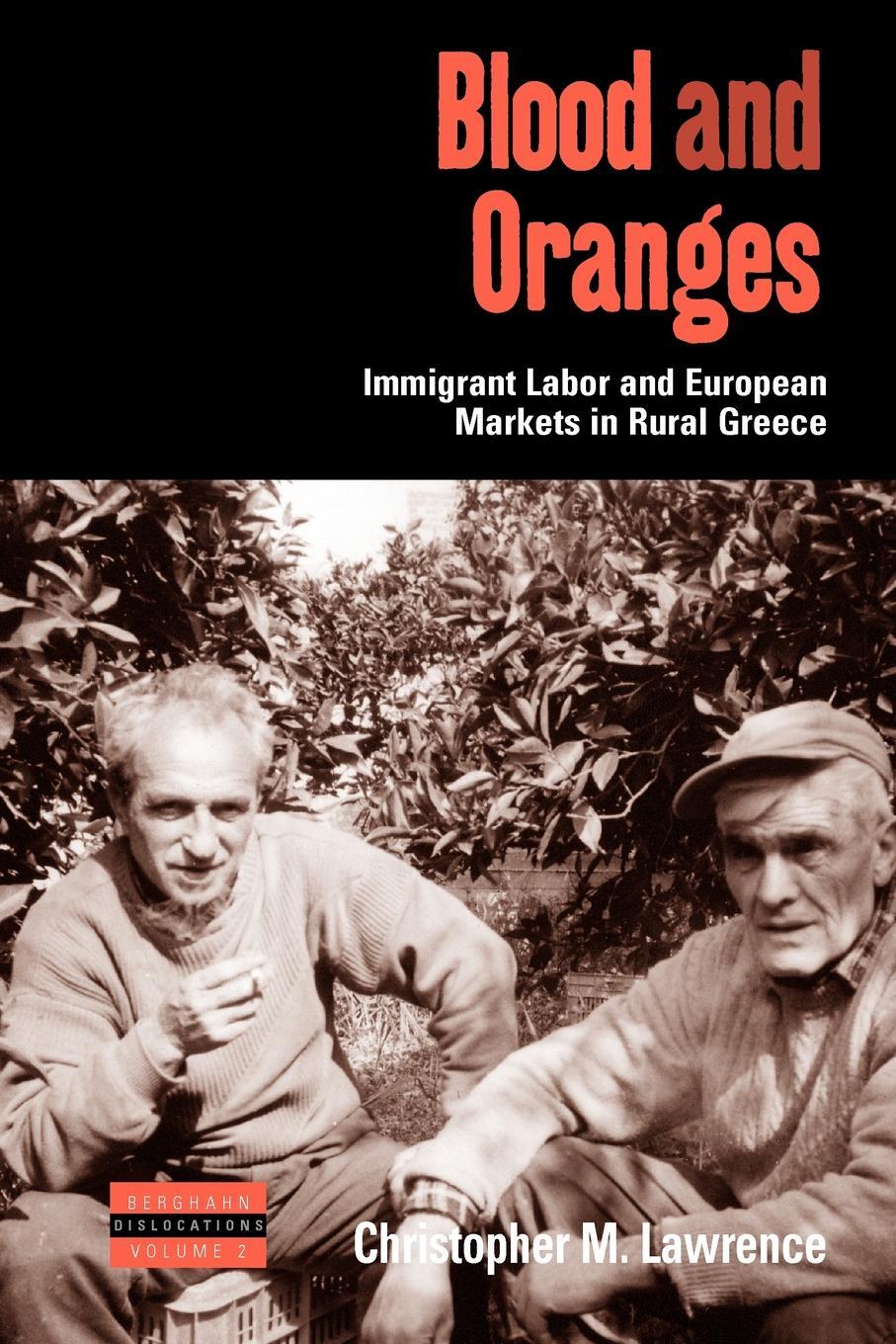 This is a book well worth reading... [it] offers a comprehensive background to the studied society and the complex social relationships at all levels that dominate this rural Greek microcosm. This is an excellent book, of interest to those studying globalization and the integration of markets but also those interested on contemporary Greek society and its entanglements. · Labour History Review

Lawrence's ethnography is a valuable and intriguing contribution not only to the ethnography of Greece but to the anthropology of globalization and politics. The detailed and multi level analysis of social, political and economic transformations is both critical and well placed...[It] reminds anthropology of the necessity of a critical, detailed and encompassing political analysis of the interactions and articulations between the contradictory processes, discourses and practices between people and socio-economic systems, between people and the formations and transformations of power. · Durham Anthropology Journal

Each chapter of Blood and Oranges is densely packed with argumentation that weaves together existing literature with the political economic facts on the ground. The treatment is a learned one, rich and erudite in its treatment of the circum¬stances in Argolida, and always embedding those circum¬stances within a broader set of forces and connections. · American Ethnologist

A compelling account of the intersection of globalization and neo-racism in a rural Greek community, this book describes the contradictory political and economic development of the Greek countryside since its incorporation into the European Union, where increased prosperity and social liberalization have been accompanied by the creation of a vulnerable and marginalized class of immigrant laborers. The author analyzes the paradoxical resurgence of ethnic nationalism and neo-racism that has grown in the wake of European unification and addresses key issues of racism, neoliberalism and nationalism in contemporary anthropology.
Категории:
Формат: 152x220, 214 стр.
Универсальный код товара: 9780857451439
Характеристики
| | |
| --- | --- |
| Вес: (г) | 347 |
| Ширина упаковки: (мм) | 152 |
| Высота упаковки: (мм) | 11 |
| Глубина упаковки: (мм) | 229 |
| Мелованная бумага: | false |
| Цветные иллюстрации: | false |
| Тип носителя: | Печать по требованию |
| Эпоха публикации: | Современные издания |
| Название: | Blood and Oranges. Immigrant Labor and European Markets in Rural Greece |
| Издатель: | Berghahn Books |
| Возрастные ограничения: | 12+ |
| Признак 18+: | false |
| Период публикации: | Современная литература |
| Дата создания: | 16.07.2019 4:30:11 |
| Основной жанр книги: | Право, Научная литература |
| Происхождение произведения: | Зарубежная литература |
| Направления нехудожественной литературы: | Политология. Политика |
| Тип книги: | Печать по требованию |
| Тип обложки: | Мягкая обложка |
| Сезонность: | Нет сезона |
| Тип носителя: | Печать по требованию |
| Эпоха публикации: | Современные издания |
| Размеры: | 22.900/15.200/1.100 |
| Вес: | 0.347 |
Другие книги схожей тематики:
Другие книги по запросу «Blood and Oranges. Immigrant Labor and European Markets in Rural Greece 9780857451439» >>
Look at other dictionaries:
Spain — /spayn/, n. a kingdom in SW Europe. Including the Balearic and Canary islands, 39,244,195; 194,988 sq. mi. (505,019 sq. km). Cap.: Madrid. Spanish, España. * * * Spain Introduction Spain Background: Spain s powerful world empire of the 16th and… … Universalium

Arvanites — Total population est. 50,000 200,000 (see below) Regions with significant populations Attica, Peloponnese, Boeotia, Ep … Wikipedia